News Archive
BBC Radio Acoustic Set
Carry The Crown play an acoustic set on BBC Radio Lincolnshire Introducing.
BBC Radio Interview
Interview with BBC Introducing Lincolnshire Extra including a chat with the band plus tracks.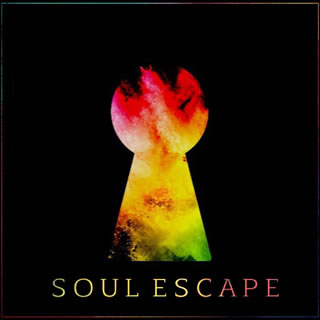 Lending Room Gig
Supporting WITTERQUICK at the Lending Room in Leeds on 17th July.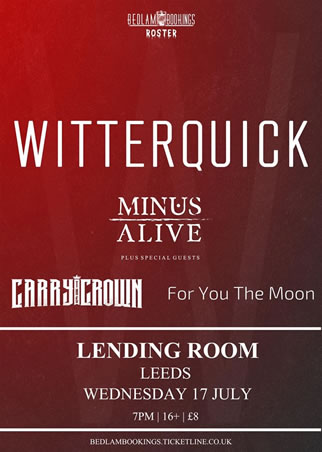 Discovered Magazine Playlist
Our track 'Caught In The Middle' has been added to the Discovered Magazine 'Break Through' Spotify playlist.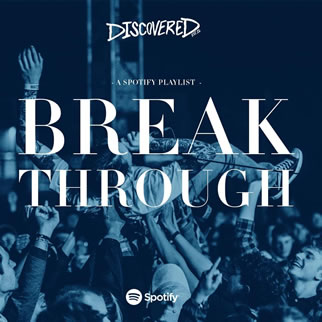 Caught In The Middle
NEW music video of our latest track 'Caught In The Middle' is now live!
I KNOW YOU
Our newest tracks 'Caught In The Middle' and 'Planmaker' are available NOW on our Double release 'I KNOW YOU'.
Buy or stream NOW >>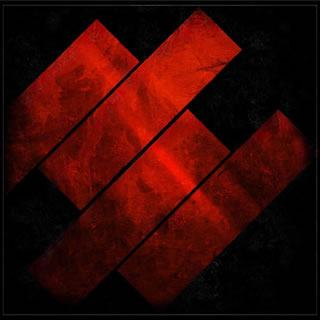 Lincoln Gig
Huge HOMETOWN Lincoln show! Supporting the amazing KING NO-ONE at the Engine Shed in Lincoln on the 11th April.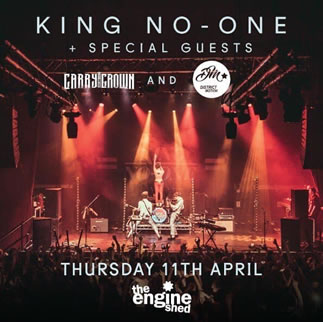 Headlining Leeds Gig
We are headlining a show at the Lending Room in Leeds on 4th April! With support from DIVIDED BY DESIGN for their single launch.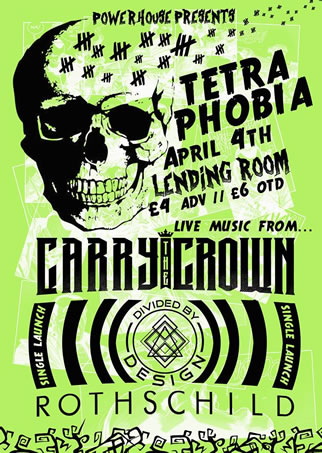 Lincoln Gig
Supporting our awesome friends DON'T FORGET RUPERT with their single release on 1st March at Liquor in Lincoln.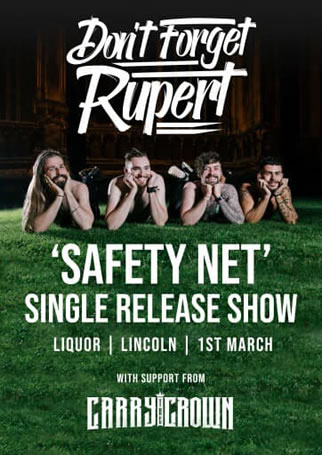 Rock This Playlist
Big news, K A R M A has been added to the massive ROCK THIS Spotify Playlist with over 4 million listeners!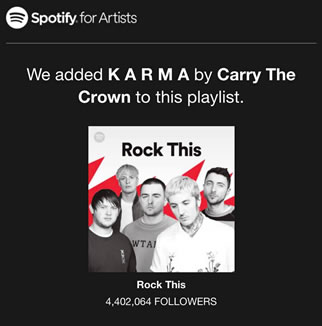 A Radio Rock
K A R M A has been played on the largest rock music radio station in Brazil!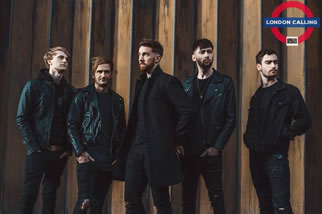 K A R M A 100K
K A R M A has hit over 100K streams and we have 40K monthly listeners on Spotify. Massive thanks to you guys!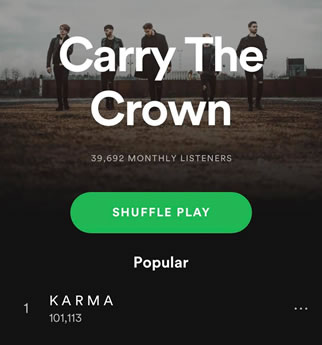 Single Shot Promotions
Huge thanks to Single Shot Promotions for making us one of their 'Bands To Watch 2019'!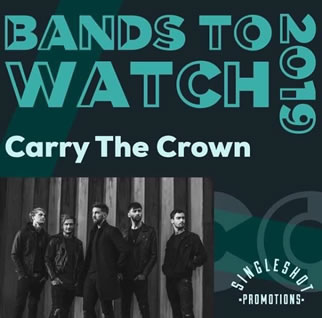 ALLUSINLOVE Tour
We are supporting our brothers ALLUSINLOVE on their UK tour. We will be playing at the Manchester, Leicester, Stafford and Nottingham gigs.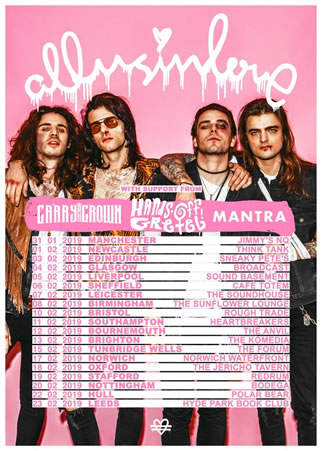 BBC Radio Lincs - K A R M A
Exclusive first play of our new single K A R M A on BBC Radio Introducing Lincolnshire including an interview with Martin.
Spotify Playlists
K A R M A has hit four massive Spotify playlists!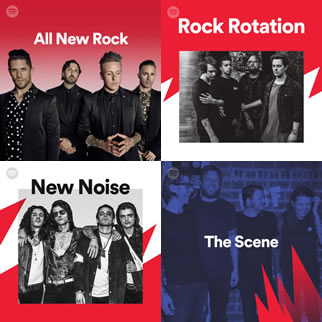 K A R M A Video
Brand NEW music video released to accompany our single K A R M A!
K A R M A OUT NOW
Our NEW single K A R M A is now available on iTunes, Spotify, Amazon and Deezer!
Download single >>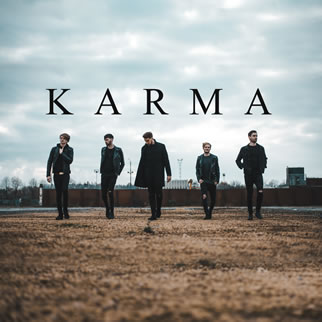 BBC Introducing Exclusive
Want to hear K A R M A before it is released on 10th December? The amazing people at BBC Music Introducing Lincolnshire have the exclusive first play of K A R M A on 8th December from 8pm. They've even made it their track of the week!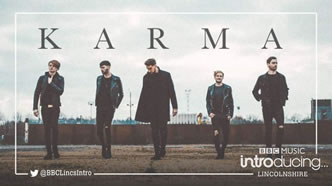 K A R M A
Coming soon.....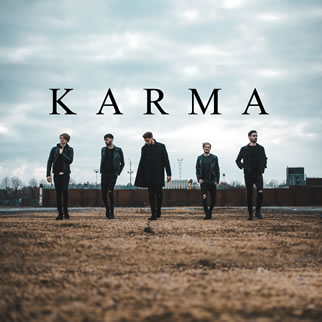 Met Lounge Gig
We are supporting The Maension from the USA at the Met Lounge in Peterborough on the 14th December.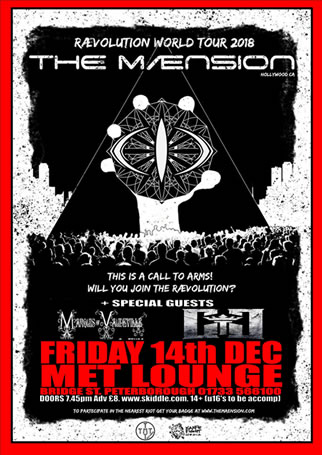 Headlining BBC Introducing
We are proud to announce that we are headlining the BBC Lincolnshire Introducing stage at the 2Q Festival in Lincoln on the 3rd November.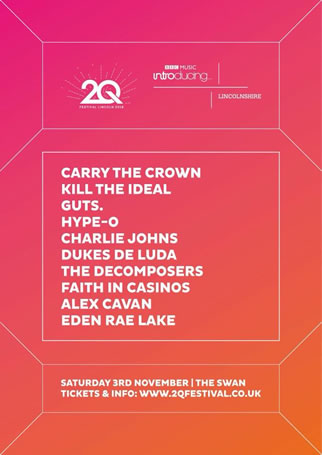 Lincoln 2Q Festival
We are playing the massive multi-venue 2Q Festival in the centre of Lincoln on the 3rd November.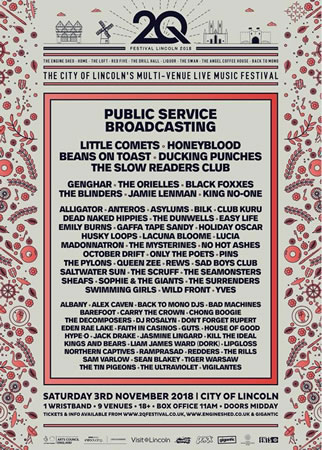 Summer Shows
Time to have some on stage fun inbetween writing for the studio. See you there!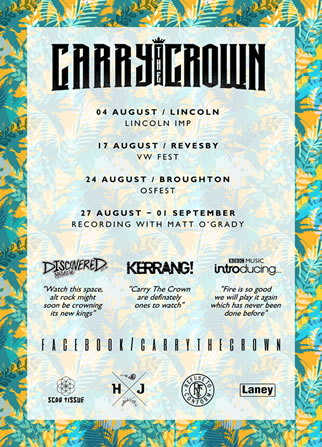 Not Alone Spotify Streams
Our latest EP Not Alone has over 100K streams on Spotify. You guys are amazing, thank you!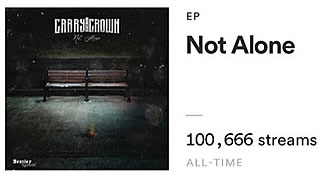 Sheffield Gig
Want some exciting news? We will be supporting the amazing CRAZY TOWN along with DEADSET DREAM at the Corporation venue in Sheffield on June 28th.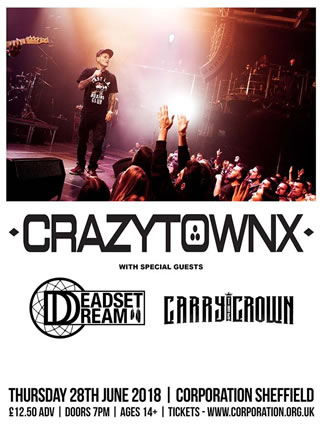 Leeds Uni Gig
Join us on April 28th as we take over Leeds uni union for a full day of amazing music with some fantastic bands.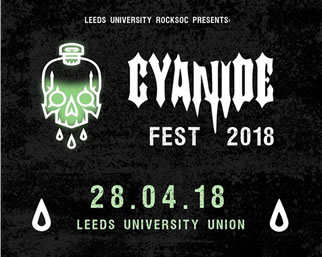 Lincoln Gig
We proudly present our headline show at Liquor on 14th April with our friends Echoic and Guts. Bring your energy Lincoln, you are going to need it for this one!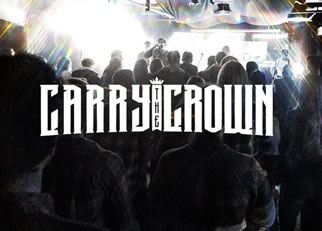 BBC Radio Lincs - Not Alone EP
Interview with BBC Radio Lincolnshire Introducing including all the tracks from our new EP 'Not Alone'.
A To Z Interview
We have been interviewed by the AltCorner website using their A to Z of questions. Find out some weird and wonderful facts about us!
Read the A to Z interview >>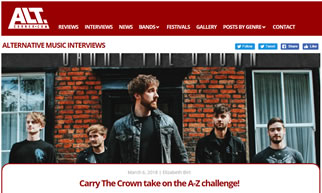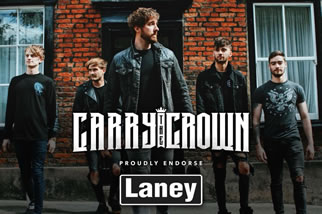 Vulture Hound Review
An amazing 4 STAR review from Vulture Hound for our new EP 'Not Alone' saying 'Fire' is a "classic pop-rock track", thanks for the kind words.
Read review here >>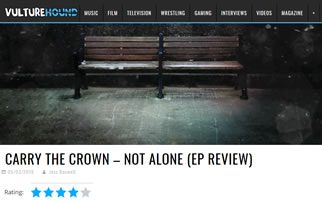 Not Alone EP
Our brand new EP 'Not Alone' is OUT NOW! Listen to it now and order a CD or download from iTunes, Deezer and Amazon Music. Spotify will be available soon.
Listen to Not Alone CD >>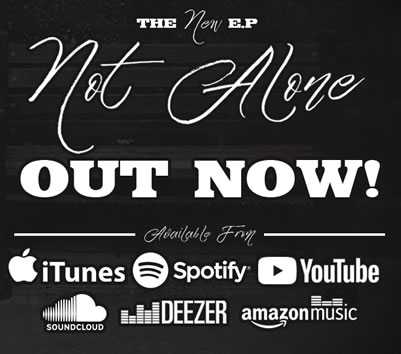 Kerrang Review
KERRANG magazine has given our new EP 'Not Alone' 3 out of 5 Ks, which is good on their scale!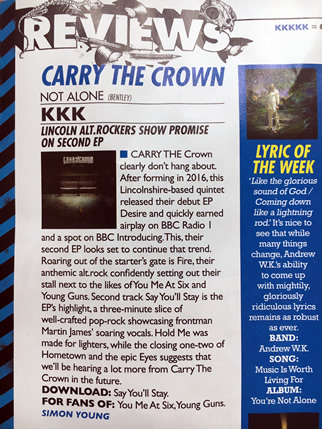 Hold Me Video
'HOLD ME' music video is released today! The second single from our upcoming 'Not Alone' EP to be released 2nd March 2018.
Siren FM Band Of The Week
We have been announced as Siren Radio's official Local Featured Artist Of The Week! A huge thank you to them for their continued support.
More info on their website >>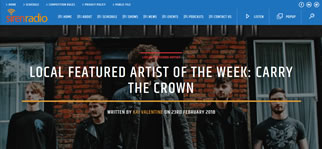 Not Alone EP Reviewed
Not Alone EP reviewed by Down The Front End Media website. Great website, great review, thanks.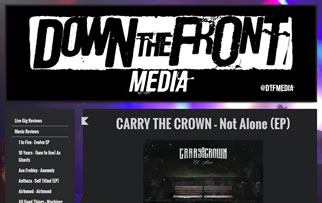 Pre-Order Not Alone CD
Our new EP 'Not Alone' will be released on 2nd March, don't miss out, pre-order your audio CD NOW as stock is LIMITED!
Pre-order Not Alone CD >>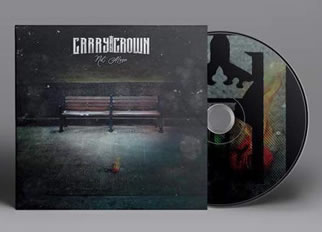 Cozy Chronicles Review
The Cozy Chronicles have written a great 'Introducing' feature about us on their website. Take a look and see what they think!
Read review here >>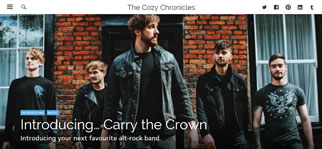 BBC Introducing Plugged
Loved our night at Plugged for BBC Introducing gig at The Platform in Lincoln. Massive thanks to all that came to see us!
More gig photos >>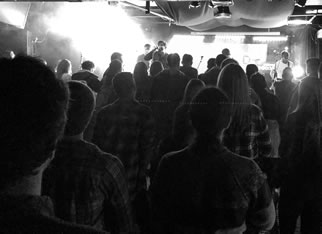 Tour Dates 2018
TOUR ANNOUNCEMENT! So excited to get out on the road with our friends Kill The Ideal.
Latest gigs here >>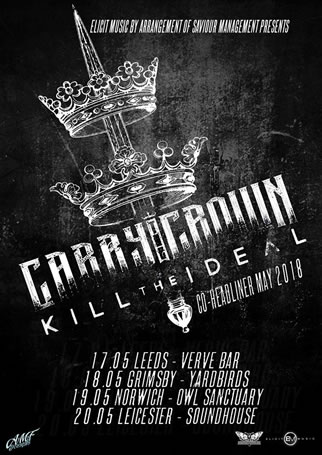 Kerrang Radio
We are stoked to have our track FIRE added to Kerrang Radio's playlist with Johnny Doom. More exciting things coming soon!

BBC Introducing - FIRE
The support keeps coming from BBC Introducing as FIRE will feature on four of their programs in Nottingham, Derby, Lincolnshire and Leicester. We can't thank them enough!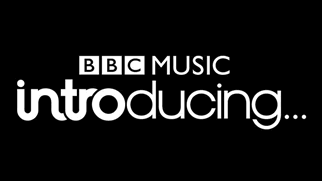 Platform Gig
Our first gig of the year is the BBC Radio Lincolnshire Introducing's PLUGGED show on the 1st Feb at the Platform in Lincoln. We are back with a whole new set... Lincoln are you ready?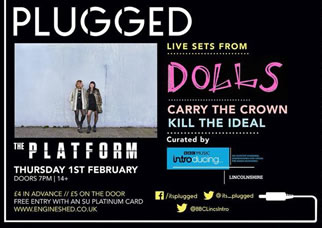 BBC Radio Lincs - FIRE
Interview with the BBC Radio Lincolnshire Introducing team including the first ever play of our new track 'FIRE' from our upcoming EP 'Not Alone' to be released beginning of 2018.
Refuse To Conform Clothing
Excited to announce our endorsement and affiliation with the awesome Lincoln based Refuse To Conform unisex clothing brand!
Refuse To Conform clothing website >>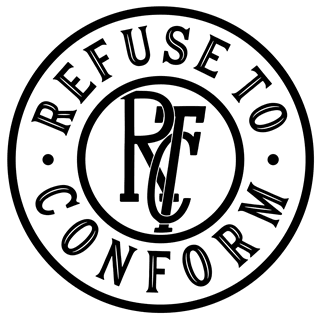 Hobo Jack Clothing
Proud to announce that Carry The Crown will be working in partnership with the awesome Hobo Jack clothing in the near future! More to come soon... CTC
Hobo Jack clothing website >>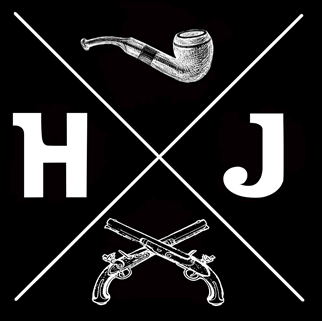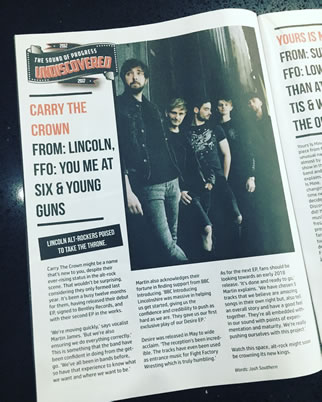 Fire Video
'FIRE' music video is released today! The first single from our upcoming 'Not Alone' EP to be released early 2018.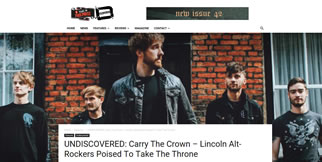 BBC Radio 1 Introducing
CTC find out from BBC Radio Lincolnshire that our track 'Forever' will be played on Radio 1 Introducing show on Wednesday 25th October. Thanks to the team at Radio Lincs for all their support.
BBC Radio 1 Introducing online >>
Faster Live Intro
We just want to thank you all for an amazing Summer of live shows, we have been blown away by your support! Here is live footage of our gig at Home Night Club in Lincoln.
Video Credit: Harris Tomlinson-Spence
Competition Result
CTC take a short break from recording to select a winner for our FREE t-shirt competition held on Facebook. And the winner is.......Hazel Mae Blakey-Graham! We will contact you to arrange delivery of your prize. Thanks to all our fans who took part in our competition.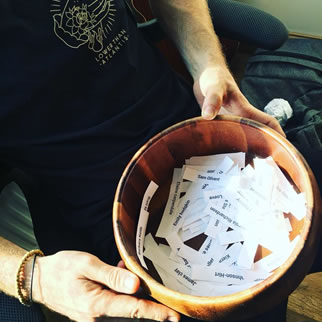 Reverbnation Feature
CTC will be featured on the Reverbnation website 'Crowd Picks' page for one week.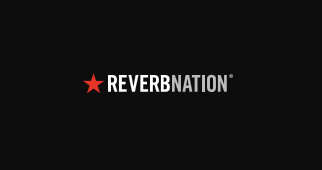 Deadbolt Festival
Thrilled to announce that we will be playing Sunday 1st October at the Deadbolt Festival on the Deadbolt Stage in Manchester. Such an awesome line up!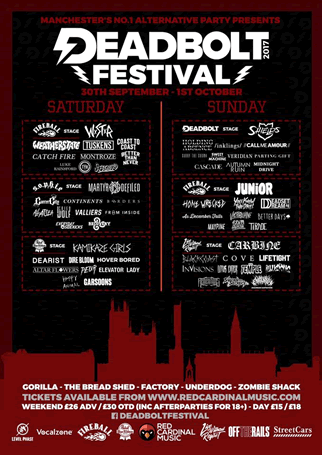 Gig List
After finishing our amazing Summer shows we have another line up to move towards the end of the year. On Sep 22 we are supporting a great band from Italy called 'Why Everyone Left' who are touring the UK. We are also producing and recording our next EP in this time. We can't wait for you all to hear it!
Latest gigs here >>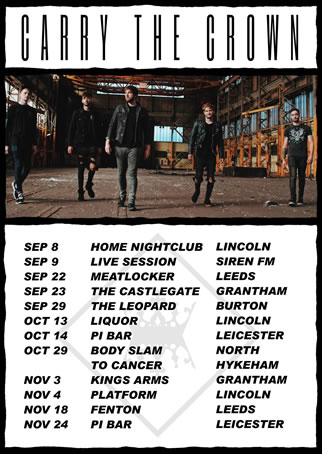 Live Radio Performance
We appeared on Peterborough FMs 'Most Wanted' radio show which included an interview and 4 live acoustic performances. Here is a video with 1 minute of each song we played starting with a sneek preview of our next EPs title track Hometown. After that we played Forever then Choices and ended with a cover of Lawson's Juliet mixed with Check Yes Juliet by We Are Kings. Thanks to the 'Most Wanted' crew for a great time.
Battle Of The Bands
We are humbled to announce we have been asked to perform as special guests at a local fundraising 'Battle of the Bands' event to raise money for the young suicide awareness organisation PAPYRUS. It will be an amazing event and we are honoured to be a part of it.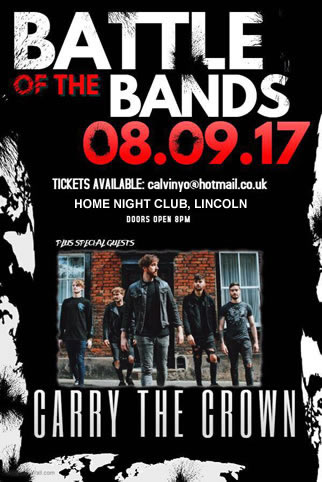 Siren FM Interview
Get to know us better by listening to our interview with Chris Clarkson broadcast on Lincolnshire radio station Siren FM where we talk about everything we are doing and planning. The interview also includes all songs from our Desire EP. Thanks to all the team at Siren FM for making us feel very welcome.
Best Of British Unsigned
Carry The Crown is being featured on the Best Of British Unsigned music website Audio Graffiti on Tue 1st Aug at 7pm, Thu 3rd Aug at 7am and Sun 6th Aug at 10am. Thanks to Matt Graveling for the support.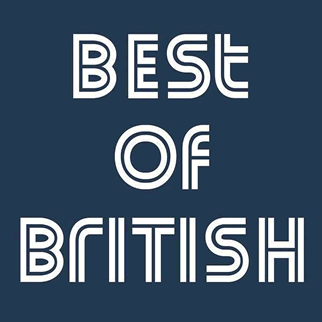 A&R Factory Reviews Desire
Award winning online music blog A&R Factory reviews the title track of our Desire EP calling it "Rock music with mass appeal...".
Read review on A&R Factory website >>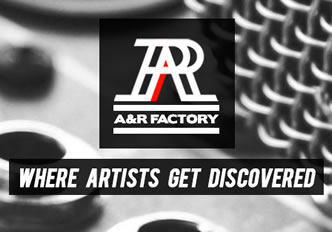 Band Of The Week
Carry The Crown is in the spotlight as 'Lincolnshire Band Of The Week' with GIGSANDFREUDALINSLIPS, an indie and rock music blog. Big thanks to Georgia Stephenson for taking time out to interview the band and publish the great review.
Read on GIGSANDFREUDIANSLIPS website >>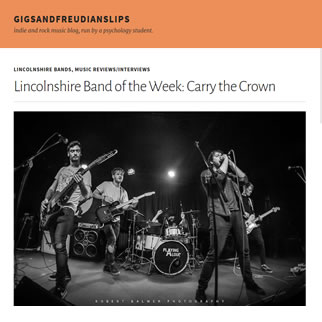 Forever Video
Following the success of our music videos we have now released the track Forever from our Desire EP. We spent the hottest day of the year filming in the middle of a field to bring this video to our fans so please enjoy and share it, thanks. Thanks to Loki Films for all your hard work.
Summer '17 Gigs
Carry The Crown are spending the Summer of '17 touring parts of the UK to promote the Desire EP and new music we have written. It's going to be crazy hard work, lots of travel and late nights but it will be worth it to bring our music to a wider audience. Hope to see you at one of our gigs!
Latest gigs here >>
Cancer Charity CD
Our song Forever has been selected to appear on the 2017 cancer charity CD produced and distributed by 'Replay For Life' organisation. We are very happy to support this great cause.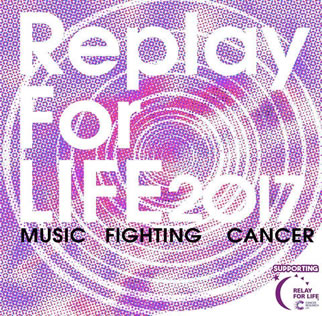 Desire EP
Finally after many days recording and even more time fine tuning the production we are proud to announce the release of our first EP Desire. Had some amazing comments from fans new and old. The EP can be bought as a download or an audio CD on our website.
Listen to our music >>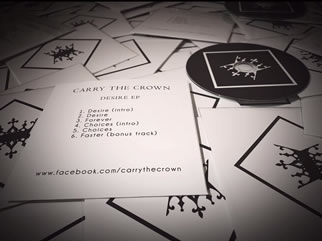 Desire Video
Following the success of our first music video we have now released the title song of our upcoming EP Desire as a video. This video became popular very quickly and has so far received over 20,000 views! Thanks to Loki Films for making it happen again.
Notts Music Network Interview
Carry The Crown were invited to Notts Music Network for an interview to talk about where we came from and where we are going in the future. Thanks for the warm welcome we received from them.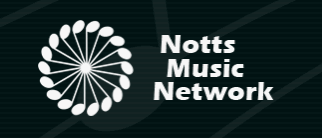 Faster Video
Excited to release our first music video with the song Faster. Had a hard day and night filming in a very dirty warehouse to get all the parts for the video but we are very happy with the result. This video and track has been used for promotion of 'Scar Tissue UK' sports clothing company and 'Fight Factory Wrestling UK' for their home coming event. Thanks to Loki Films who filmed and produced our video.
BBC Introducing Interview
After getting in touch with BBC Introducing Lincolnshire they have played all our tracks over the last few weeks. We were invited for an interview with the Introducing Team which was great fun.
CTC Headline Gig
Headlined a great gig with a large crowd at Lincoln Uni Rock Soc at 'The Platform' venue. Thanks to all the bands who supported us and the people who gave a warm welcome, hope to see you again soon.